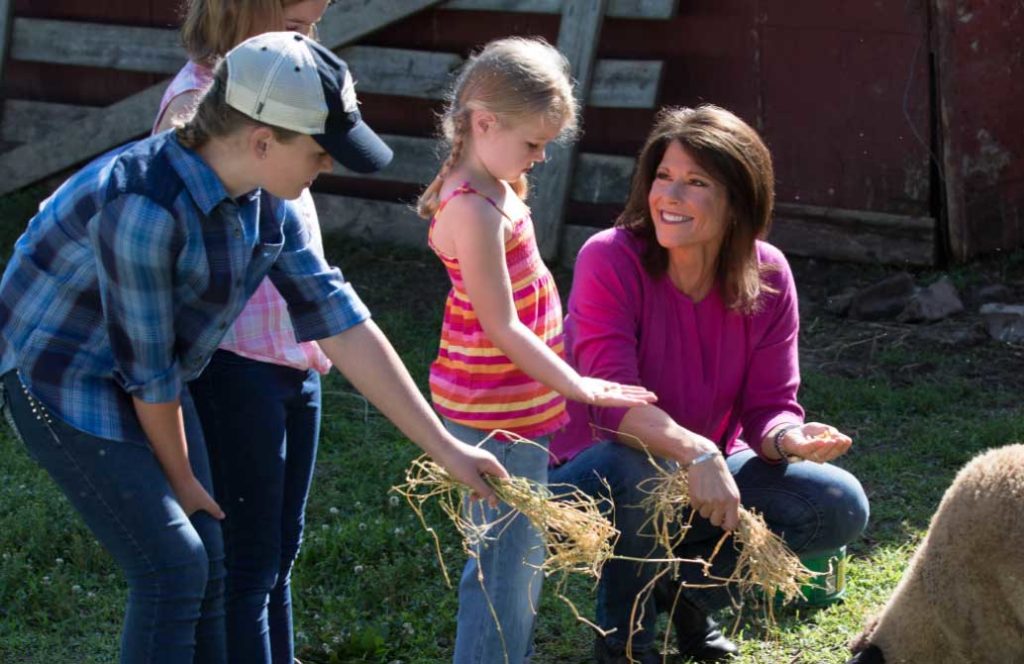 Whether it's been showing up at the grocery store almost every weekend for her "Supermarket Saturdays" to ask working families what they want her to fight for in Congress, her leadership running the House Democrats' $250+ million organization to protect and expand our House Majority or the time she spent with her grandfather on his hog farm in rural Illinois, Cheri Bustos has always understood the importance of showing up and working hard. Today, as a senior member of House leadership, Cheri is both an ambassador for Heartland values in Congress and a tireless champion in the work to restore a strong and thriving Democratic Party in small towns and rural communities across America.
The daughter of Ann and Gene Callahan, Cheri's story began in Springfield, Illinois. She learned the importance of being grounded in her community from her Mom, a preschool teacher and social worker, and the value of public service from her Dad, a longtime Chief of Staff to U.S. Sen. Alan Dixon, D-IL.
After graduating with a Bachelor's degree in political science from the University of Maryland, College Park, and a Master's in Journalism from the University of Illinois at Springfield, Cheri moved to the Illinois Quad-Cities. Early in her career as a journalist, she met her husband Gerry, then a rookie cop and now the Sheriff of Rock Island County.
As an investigative reporter, Cheri uncovered stories of corruption, held public figures accountable and used her pen to stand up for the little guy. It was in this work that Cheri refined her greatest skill – her natural ability to listen, to learn and to channel that energy into positive change. After 17 years as a reporter, Cheri put her skills and her values to use in a new venue: She became a senior leader at UnityPoint Health, one of the largest nonprofit health systems in the Midwest at that time. Prior to the passage of the Affordable Care Act, Cheri saw how the system simply wasn't designed to put patient care first, and following in her Dad's footsteps, she decided to try to make a difference through public service.
In her first campaign for City Council in East Moline, Cheri knocked on every door in the community — twice — and won.
 As a representative of the community she covered as a journalist, Cheri had a unique perspective on the economic challenges facing small business owners, manufacturers, communities of color and working families across her neighborhood. She focused her time on economic development, but when a Tea Party Republican from her community won a seat in Congress while promising to sabotage the health care system, Cheri knew she couldn't let it stand.
While many thought Democrats should throw in the towel on rural districts like Illinois' 17th — with its 7,000-square miles of small towns, corn and soybean fields, pork, dairy, beef and poultry producers — Cheri thought otherwise. She knew that unless Democrats started winning communities like hers, they'd be stuck in the minority for a long time to come. So, she decided to do something about it by running for Congress. With a relentless focus on kitchen table issues like jobs and health care, Cheri built a massive grassroots movement and ran a top-tier campaign that caught fire. Some doubted her, but on election night of 2012, she proved them wrong, knocking off a Republican Congressman by a 6-point margin. It was the start of many big electoral victories for Cheri as she continued to win by more each cycle, including 2018 when she had the largest margin of victory by any Trump-District Democrat in America.  
Cheri attributes her political successes to her collaborative approach to leadership, which has always started with listening — a skill she honed in her earlier days as a reporter. During her time in office, she has held more than 100 "Cheri on Shift" job shadowing events. These worksite visits allow her to learn firsthand about the jobs hardworking Midwesterners do every day while asking constituents about their hopes, their concerns and what they want her to fight for when she's in Washington. These conversations keep her grounded in the Heartland values that she embodies. It's why on the Agriculture Committee, she fought to pass a Farm Bill that protects small family farms and expands broadband access to rural communities. 
It's why on the Transportation and Infrastructure Committee, she worked with organized labor to pass surface transportation and water infrastructure bills that protect workers while strengthening rural highways, locks and dams, bridges and transit systems. And it's why, as a member of the powerful Appropriations Committee, she released the Rural Green Partnership framework that gives rural America a seat at the climate change debate and why she works to ensure tax dollars are spent in a way that puts working families first.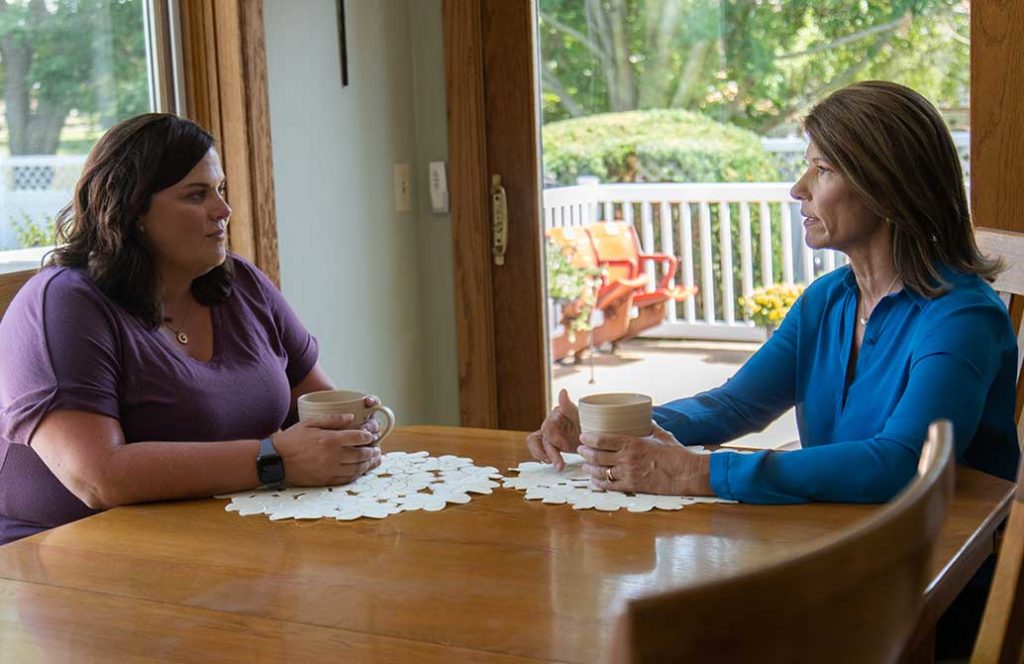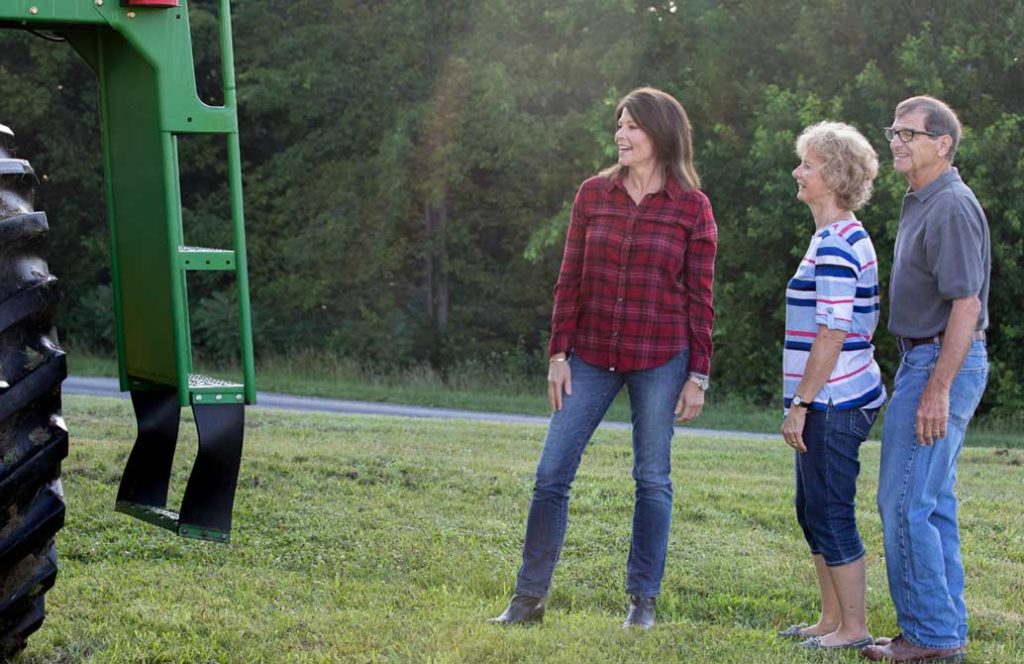 After the 2016 election, when 206 counties nationwide flipped from voting twice for Obama to Trump, Cheri's House colleagues recognized her strength where other Democrats struggled by electing her to her first leadership post. As Co-Chair of the Democratic Policy and Communications Committee, Cheri helped develop the For the People legislative agenda of lowering health care costs, raising wages by rebuilding America and cracking down on corruption. For the People was widely credited with bringing clarity of purpose and message discipline to the Democratic Caucus at a critical time. It helped Democrats relentlessly focus on the issues that mattered most to the American people, leading up to the 2018 election and retaking the House majority. Since earning her gavel back, Speaker Pelosi continues to frame her legislative agenda around the For the People message.
During that same cycle, Cheri also ascended to a new leadership post at the Democratic Congressional Campaign Committee (DCCC) — Chairwoman of Heartland Engagement — where she mentored 16 candidates to victory from some of the most competitive Congressional Districts in the country.
With a class of 42 vulnerable Democrats on the front lines, the vast majority of whom hailed from districts won by Donald Trump, Cheri knew that the lessons she had learned and the best practices she had refined could be put to use again. So she ran and won the race to become Chairwoman of the DCCC, becoming only the second woman in history to chair the political arm of House Democrats. In this role, Bustos has mentored and built deep relationships of trust with dozens of Frontline House Democrats and recruited and supported the most diverse slate of Red-to-Blue candidates ever. She helped safe-seat Members combat growing threats of online disinformation and invested earlier than ever to connect with people of color and younger Americans.
When the coronavirus struck, Bustos reshaped the committee to enable virtual campaigning during a pandemic. And she invested millions in litigation efforts with sister committees to remove barriers to the ballot box and millions more to educate voters about how to vote safely during the pandemic. Never one to give an opponent a chance to get off the mat, Cheri helped raise a record-breaking quarter-billion dollars for the DCCC through August. Her goal is and has been clear — to ensure we have a resilient, battle-tested Democratic majority in place to partner for progress with President Biden in the fights ahead.
As a hardworking daughter of the Heartland and a strategic leader with a record of getting real results, Cheri Bustos is prepared for 2021. After the disastrous Trump presidency, she is ready to help restore America's promise, in rural America and beyond.